We are delighted to stock textile pieces from Bungalow DK. Each kitchen towel and table cloth is a work of art- a symphony of pattern and colour, skillfully hand block-printed by artisans. The art of block-printing is passed down from generation to generation, and Bungalow DK works with some of the best hand block-printers in India.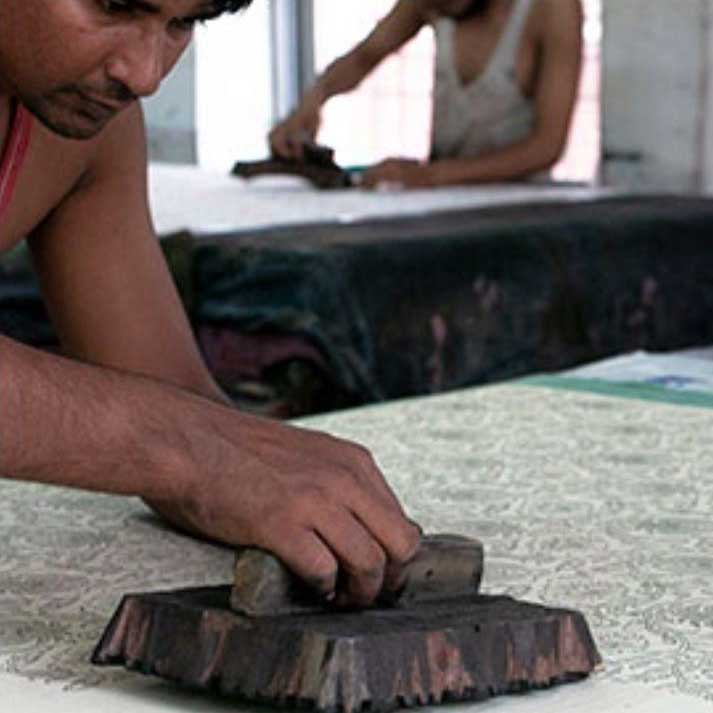 INTRICATE DETAIL
Skilled craftsmen stamp the cloth using carved wooden blocks to imprint the designs onto the fabric. Depending on the number of colors and the intricacy of the designs, the craftsman may stamp the cloth hundreds- or even thousands- of times to complete one piece.
Each piece is unique, you may even spot an irregularity, but these are all part of their charming handmade excellence.
We hope these items add to the story of your home.