LEEK, PARSNIP & APPLE SOUP
It's not officially spring for another couple of weeks, but the weather here has been absolutely glorious- on some days it has been so beautiful outside you would have thought it was summer. Welcoming the return of lighter nights and warmer weather, we've been enjoying lighter and brighter dishes that reflect the change in season, like this vibrant soup made with leeks and apples, fennel and a touch of earthy turmeric. Served in our gorgeous rose pink breakfast bowls.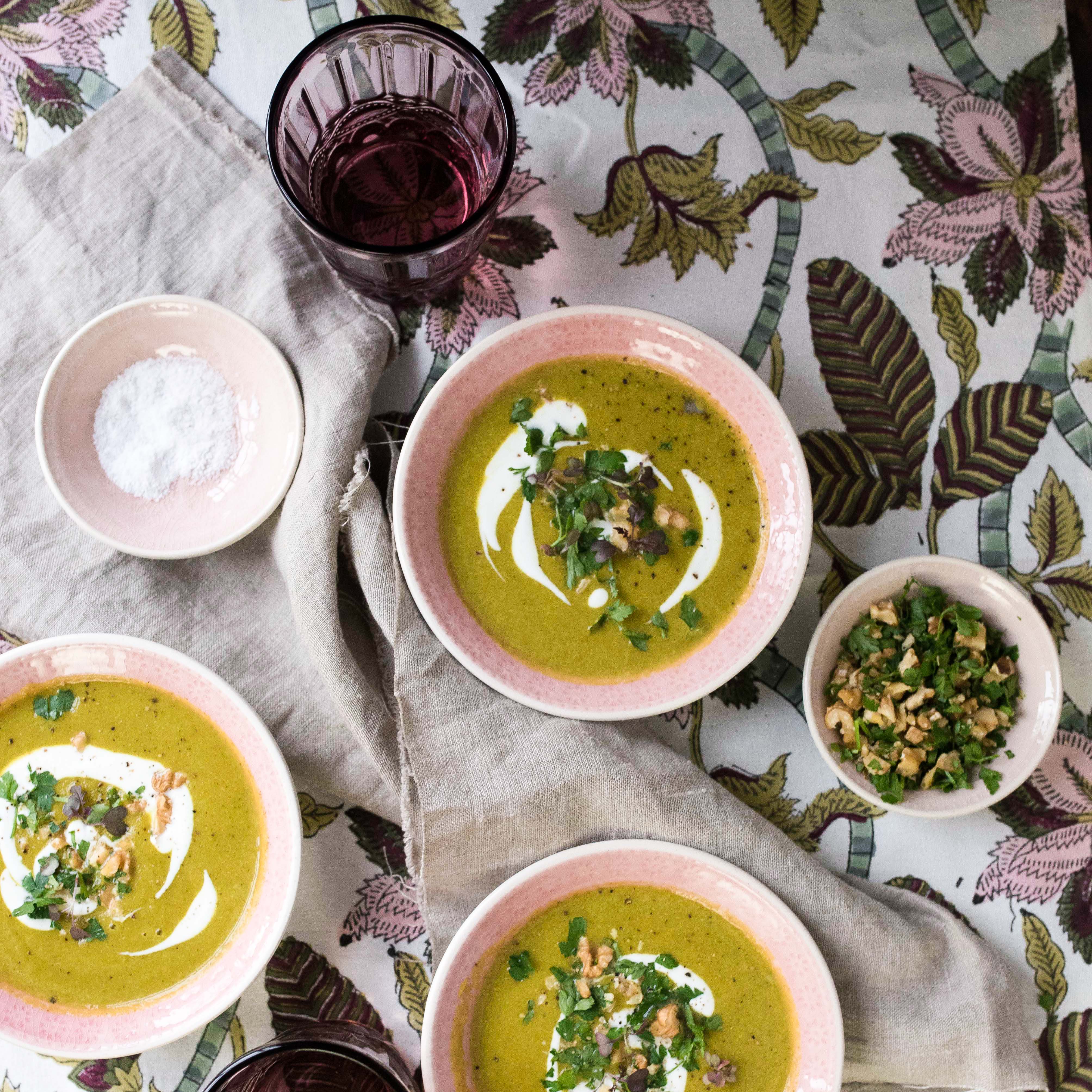 Ingredients
2 tbsp olive oil

3 leeks finely sliced

1 garlic clove, grated

1 fennel bulb, chopped

2 apples, cored and sliced (we used Braeburn) 

1 tsp ground turmeric

1 1/2 vegetable stock cube/ pot (I use Knorr stock pots) dissolved in 900ml of boiling water

salt and pepper  

creme fraiche 

a handful of chopped walnuts

chopped flat-leaf parsley
METHOD
1. Heat the olive oil in a heavy-bottomed pan and add the chopped leeks, sautéing gently until they start to soften.
2. Add the garlic, fennel and apple, again sautéing until they start to soften before stirring in the ground turmeric. Cook the spice out for a couple of minutes to release its full flavour.
3. Dissolve your stock cubes in boiling water, and add this to the pan. Simmer for 10-15 minutes until the vegetables are soft, then blitz in a food blender until silky smooth (we find pulsing helps).
4. Return the soup to the pan over a medium heat, allow the soup to bubble gently, stirring every so often to ensure even cooking. Season to taste.
5. Serve in your favourite bowls, finishing with a touch of creme fraiche, chopped walnuts, flat-leaf parsley, and a crack of black pepper.